We just returned from a month away from Lady M. However, we couldn't keep away from boats and boating during our trip. Our first stop on the US East coast included a very pleasant Wednesday evening sail from Nyack Boat Club on the Hudson with friends, Cliff and Nancy, which brought back many happy memories of the years when we were members there.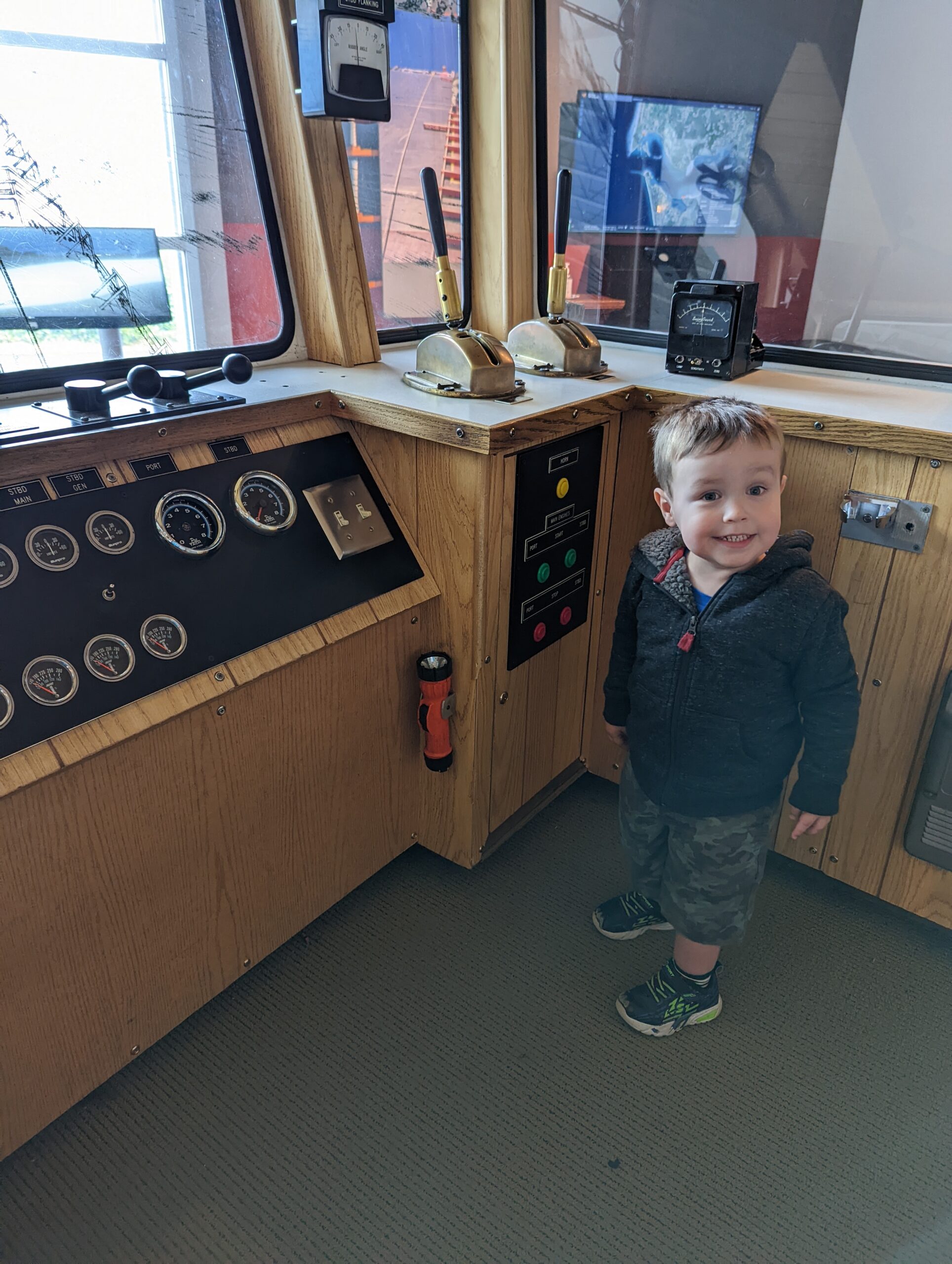 We then spent a very enjoyable (but busy) 2 weeks with our two wonderful grandsons. We felt it was time to introduce them to the maritime world so we had a trip to the Maritime museum in Astoria on the Columbia River, Oregon. Arlo loved all the controls in the pilot house!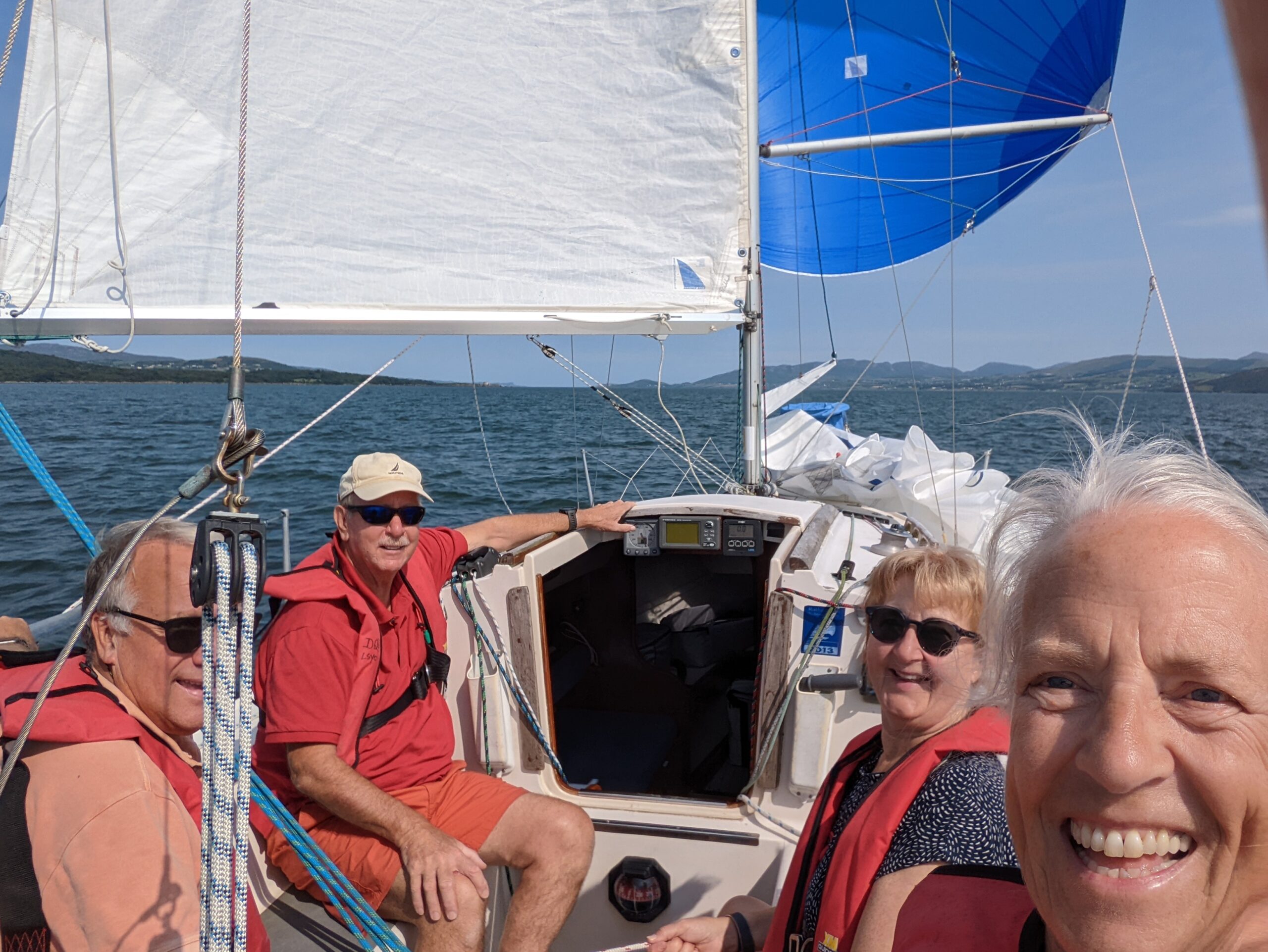 Then we had 2 weeks in Ireland, a long overdue visit. We even managed a day out on the Swilly on William and Karen's "covid lockdown" boat, "Tempo" on a beautiful sunny day. A swim and a picnic ashore at Mackamish followed by a Guinness (or two) and takeaway fish and chips in Rathmullen, and it was time to catch the rising tide to bring us back to the marina. A very special day!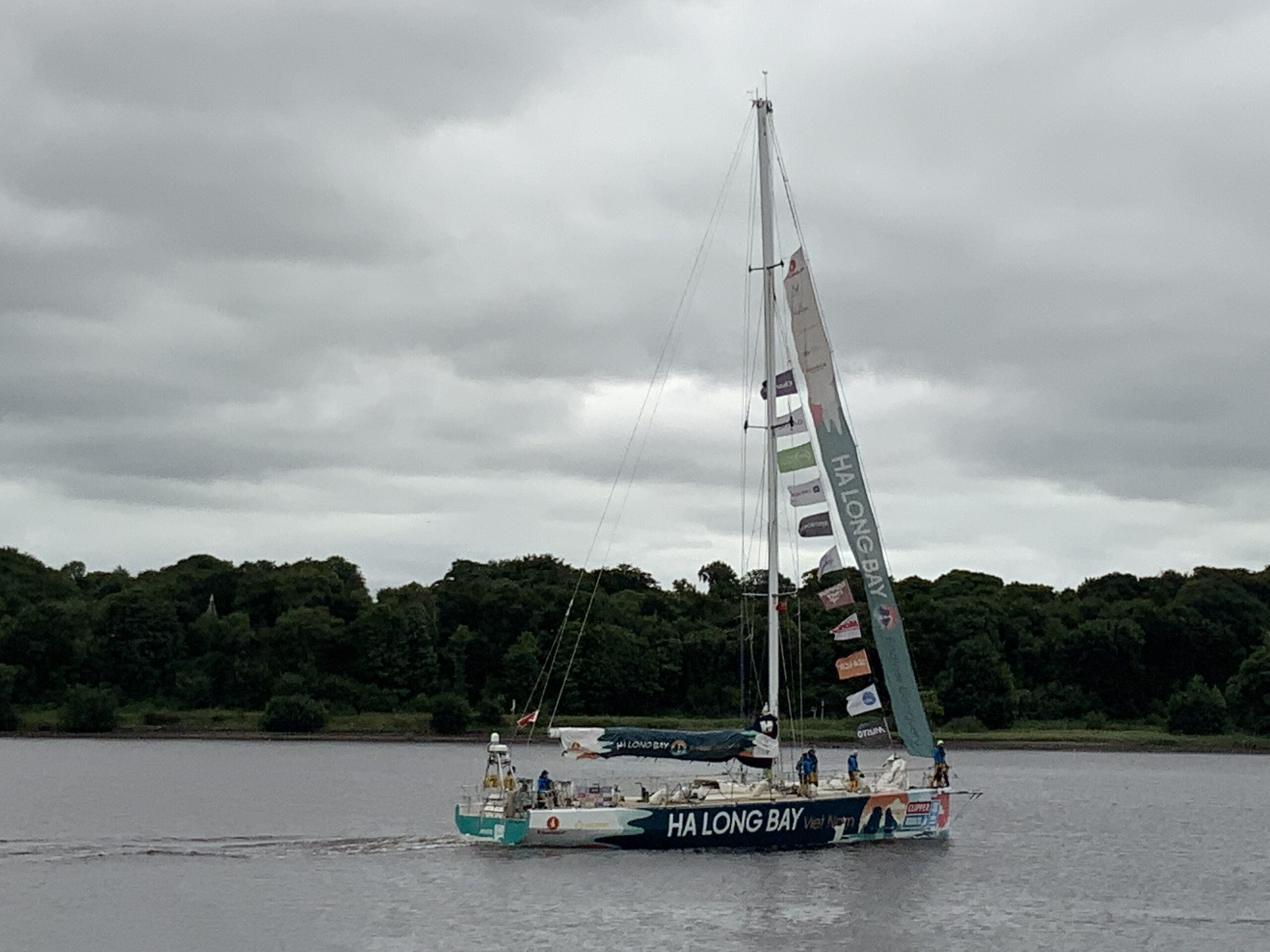 An outing to the Derry festival with both of Hope's siblings and spouses gave us the opportunity to see the Clipper boats that had recently arrived from the USA on the penultimate leg of their circumnavigation (final stop London). Our Irish friend, Jackie, sailed the one pictured above (sponsored by Vietnam) around the world.
The main event drawing us back to Ireland was a family wedding, which had been postponed two times because of Covid. It was a happy and tremendous affair, a great reunion of far-flung family members. It also made us realise that we are now definitely the older generation! The bride and groom had flown in from Seoul. The weather gods looked kindly on the event, arranging a pleasant sunny day. Thanks go to Ruth and Nick for organising a lovely little Air BnB for us to share with them and a couple of cousins over the wedding and for the last week of our stay. It gave us a chance to explore a little more of Northern Ireland around Lough Erne and Lough Neagh …. where, would you believe it, we just had to take a look around the local chandlery!
We plan to depart Barcelona within the next 10 days. We are waiting for Cliff and Nancy to arrive, and for Howard to recover from Covid, as he has tested +ve over the last 5 days. Our sojourn here is almost over, a memorable interlude but we continue to look forward to new adventures. We are heading for Turkey to overwinter, but en route we will be stopping in Mallorca, Menorca, Tunisia (OK from our insurance company), Malta, some Greek islands, and then Turkey.